FEATURE
It takes 15 minutes to don an ebola-proof protective suit and we watched a team of doctors and nurses in the Congolese city of Beni struggle with their straps, goggles and thick plastic boots.
"You can't leave anything exposed, let me cover here," said one orderly, pointing at a small patch of flesh poking out above one doctor's face mask.
Some 200 health workers now staff a quick-build ebola treatment centre located just behind this battered city's ramshackle hospital.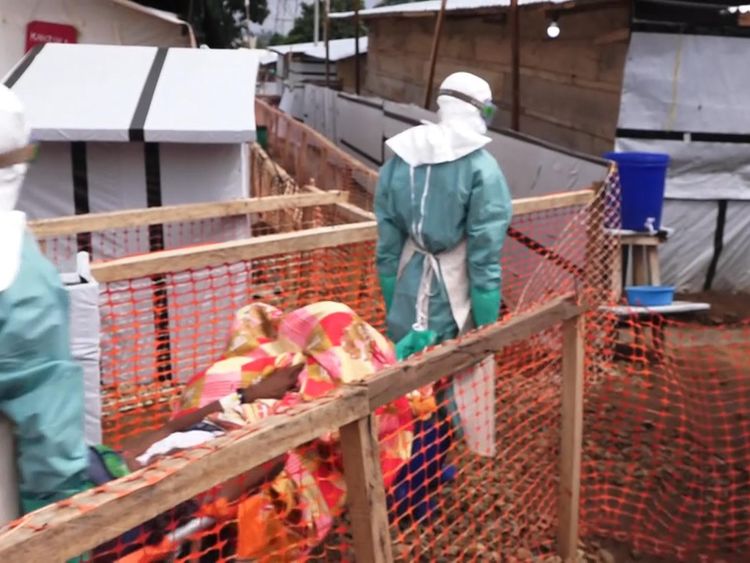 Image:More than 190 have died during this outbreak
It is administered by a French medical charity called ALIMA and it was clear to us that they were struggling.
On the day of our visit, 92 patients were admitted to the facility – but this collection of wooden huts and temporary tents only has room for 60.
"Effectively, we are under pressure," said one overworked doctor called Junior Ikomo Bofol.
"We have got suspected cases [coming in] and three confirmed cases today… we need more space. We need space and we are hoping that logistics will find a solution for us."
Dr Junior and his colleagues are fighting a highly contagious virus for which there is no cure.
The number of confirmed ebola cases is climbing sharply with more than 300 people now classified as "confirmed" or "probable cases".
Aid officials say it will soon become the worst ebola outbreak in Congo's history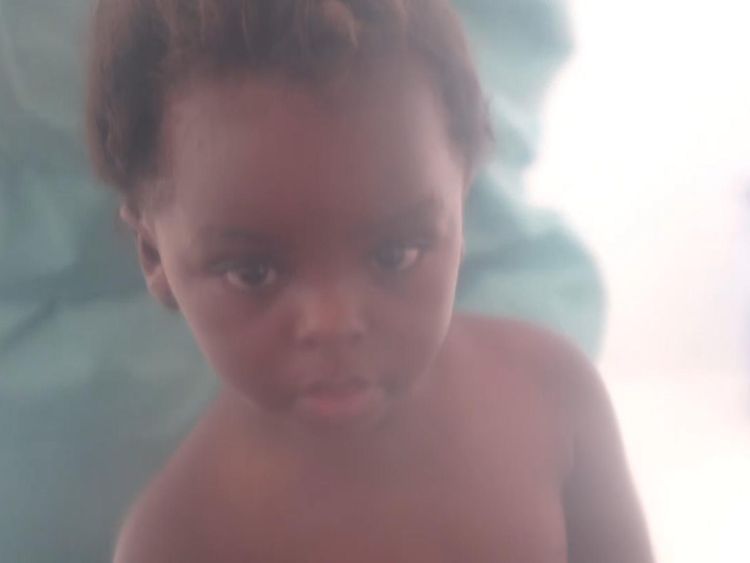 Health workers at ALIMA have drawn on their experience from West Africa in 2014-15 – that ebola-related catastrophe claimed the lives of more than 20,000 people.
The charity's engineers have erected a series of innovative, air-conditioned tents they use to house and treat the most serious cases.
The staff call them "cubes" and we gave our camera to the team leader, Dr Aboubacar Sylla, as he did his rounds.
is first patient was a woman called Esther and she looked like she was in a terrible state.
The 22-year-old was running a temperature but she felt deathly cold, wrapping a blanket round her body and over her head.
"Are you cold?" asked Dr Sylla.
She nodded.
"I'm pregnant," she added.
"You are pregnant? How many months?" asked the medic, sounding surprised.
"Five months."
"Ok, we will find out how to help you," he said.
Dr Sylla told her to be strong but he had nothing to offer but paracetamol – and food and drink.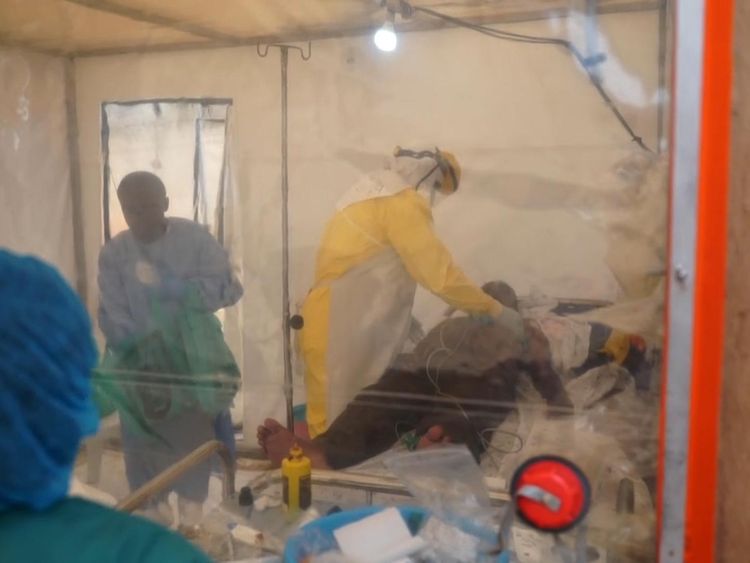 In the next tent, we found a three-year old girl called Nuria. The virus has killed her mother and her father has abandoned her but health workers are trying to nurse her through the infection.
Typically, ebola targets adults – but this strain is working differently, making young people particularly vulnerable. More than 30 children under 10 years old have contracted the virus.
The odds of surviving ebola are not great – more than 190 have died during this outbreak – but the staff at ALIMA say they can prevent fatalities if victims get professional care and they get it quickly.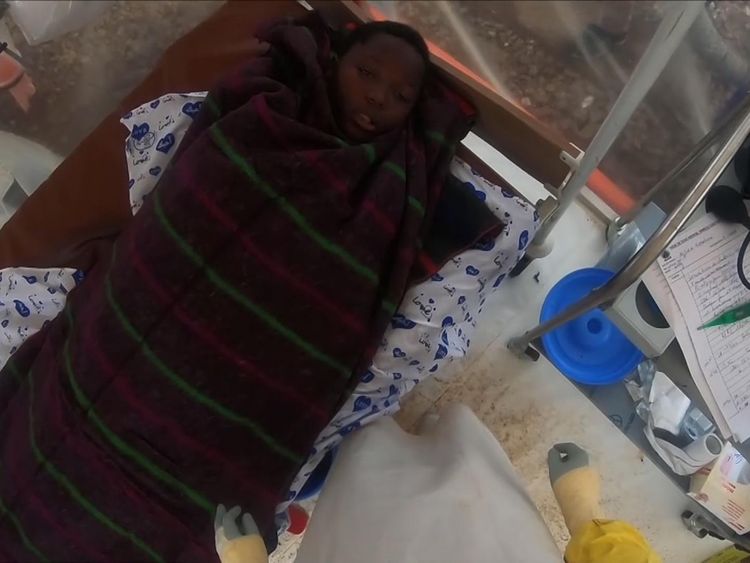 The treatment centre has a couple of tents for a small group of people who are now recovering from the virus.
We found a dozen men and women – and a small child – milling behind a wooden barrier after spending weeks in the nearby "cubes".
I asked one man, a gardener called Kembale Kyanakere, how he managed to pull through.
"My dear, when I was sick, I was in a terrible state," he replied.
"I was feeling desperate but when I saw the health team I started to think that I could be saved."
We looked on as Mr Kyanakere and six other patients received their "Good Health" certificates from the ministry and departed ALIMA's treatment centre for good.
Each survivor was permitted to go after two separate blood tests proved they were ebola-free.
They looked like a happy bunch as they climbed into vehicles ready to carry them home but there will be plenty of people in their local communities who will shun and avoid them.
Still, Mr Kyanakere and the others will resume their lives knowing that they have defeated ebola
Article sourced from Sky News