The United States will stop offering sanction waivers to five countries that import Iranian oil as it steps up pressure on the regime.
Japan, South Korea, Turkey, China and India continue to import oil from Iran due to an exemption granted by the United States.
The Trump administration said the sanctions waivers won't be renewed when they expire on 2 May.
The move comes on top of existing strict penalties imposed on Iran which try to choke off all the revenue the country makes from oil sales.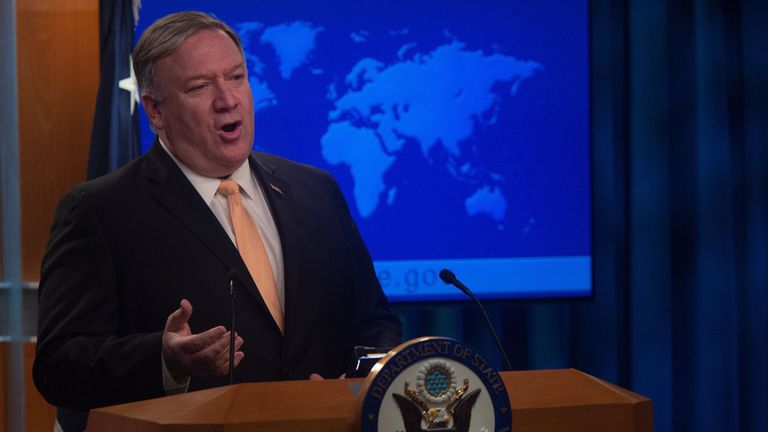 The White House said in a statement: "This decision is intended to bring Iran's oil exports to zero, denying the regime its principal source of revenue."
Secretary of State Mike Pompeo said there will be no grace period for those countries to comply.
He said: "We're going to zero. We're going to zero across the board.