US securities regulators on Thursday fined boxer Floyd Mayweather and music promoter DJ Khaled hundreds of thousands of dollars for touting cryptocurrency investments without revealing that they were paid to do so.
The Securities and Exchange Commission said the cases were its first to involve touting violations for cryptocurrencies.
Both men publicly promoted initial coin offerings (ICOs) — in which investors trade cash or other digital currencies for units of to-be-launched cryptocurrencies — without disclosing that they had been paid to do so by issuers including Centra Tech Inc, according to the SEC.
Centra Tech's co-founders were indicted on federal fraud charges in May.
According to the SEC, Mayweather and Khaled used social media to trumpet the ICO's value, with Khaled calling it a "game changer" and Mayweather telling Twitter users: "Get yours before they sell out. I got mine."
Both men neither admitted nor denied the SEC's allegations.
Stephanie Avakian, co-chief of the SEC's enforcement division, said in a statement that the settlements underscored the need for full disclosure to investors.
"With no disclosure about the payments, Mayweather and Khaled's ICO promotions may have appeared to be unbiased, rather than paid endorsements," she said.
Mayweather will pay a $300,000 penalty, along with more than $300,000 in disgorgement, or the return of ill-gotten gains, and interest. Khaled agreed to pay a $100,000 fine and more than $50,000 in disgorgement and interest.
The SEC last year warned that the digital currencies sold in ICOs may be treated as securities and those offering and selling them had to comply with US securities laws.
Under current Chairman Jay Clayton, the SEC has focused on cryptocurrencies and retail investment fraud, with critics saying the agency has at the same time sharply reduced overall enforcement against major financial institutions.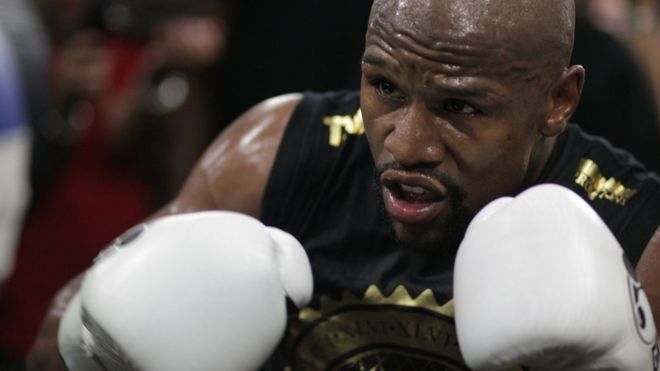 -Times Live